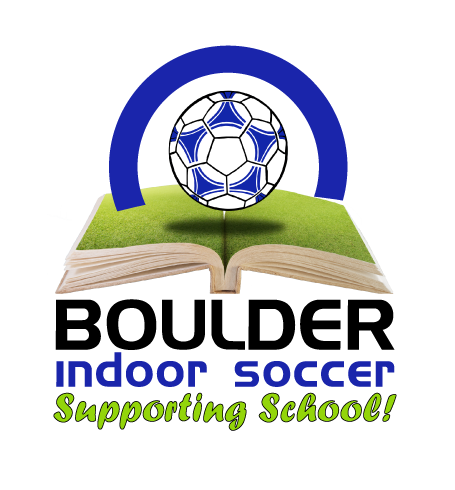 In response to the new challenges for the upcoming school year, Boulder Indoor Soccer will offer a NEW program, BIS Supporting School. BIS will host daily soccer camps to integrate learning, recreation, and socialization as a supplement to BVSD in-person schooling schedules. Camps will provide structured time to work on online school assignments balanced with time for soccer, exercise, and recreation. Qualified tutors will monitor school work and emphasize efficient use of time while working on assignments.
BIS will offer indoor and outdoor camps. Outdoor camps will be offered through October and are subject to weather conditions. Camps will be limited to 10 players per age group. Register for individual sessions or a full week. Discounts are available for a full week of registration.
Please register for the appropriate age group. Campers are not permitted to change groups once the camp has started or reached capacity. If your player is on the borderline of an age group, please contact us to see which group is more appropriate.  
Sample Daily Soccer Itinerary
Warm Up, Stretching, both with and without the ball
Shooting and finishing on goal
Striking a driven ball with proper technique
Passing and Receiving
Technical ball control, skill work, feints and the art of deception with the ball
Foot Speed with the ball and first step quickness training
Defensive shape and movement training
Small-sided games and scrimmages
School Support Program
Isolated study areas to promote focus on assignments
Tutors monitor and encourage student's progress during study sessions
Student individual responsibility and organization promoted
Screen time only when necessary
Zoom, Google classroom, etc. meetings accommodated
End of day progress check and feedback for parents
BIS Supporting School Camps 2020 – Ages 4-15
Sign up for individual sessions or a full week 
*Pre-register for a full week of camp and receive a 10% discount. 

| Session | Times | Fee |
| --- | --- | --- |
| Full Day | 8:30 AM - 3:30 PM | $90 |
| Morning | 8:30 AM - 12:00 PM | $50 |
| Afternoon | 12:00 - 3:30 PM | $50 |
| Aftercare | 3:30 - 6:00 PM | $35 |
2020 Schedule
Indoor Camp
Outdoor Camp
Week 1
Aug 31 - Sep 4
Aug 31 - Sep 4
Week 2
Sept. 8 - 11
Sept. 8 - 11
Week 3
Sept 14 - 18
Sept 14 - 18
Week 4
Sept. 21 - 25
Sept. 21 - 25
Week 5
Sep 28 - Oct 2
Sep 28 - Oct 2
Week 6
Oct. 5 - 9
Oct. 5 - 9
Week 7
Oct. 12 - 16
Oct. 12 - 16
Week 8
Oct. 19 - 23
Oct. 19 - 23
Week 9
Oct. 26 - 30
Oct. 26 - 30
Week 10
Nov. 2 - 6
-
Week 11
Nov. 9 - 13
-
Week 12
Nov. 16 - 20
-
Week 13
Nov. 23 - 27
See Thanksgiving Camps
Week 14
Nov 30 - Dec 4
-
Week 15
Dec. 7 - 11
-
Week 16
Dec. 14 - 18
-
Week 17
Dec. 21 - Jan. 4
See Winter Break Camp
*Day-off School Dates: Sept. 21, Oct. 12, Nov. 11 – No learning program